COREinternational's associates
Jean Yves Bastien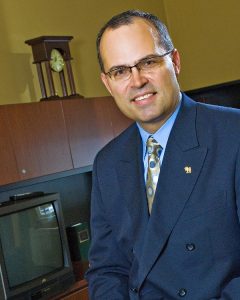 Yves hails from a military background where he has excelled in progressively senior leadership roles during a career spanning over thirty years.  He has commanded two naval warships. Yves has considerable corporate experience; notably as the VP Human Resources for the Naval Reserve of Canada, as Canada's national military representative in Bahrain, and as the Director of Operations and Security for the Governor General of Canada.  He is a veteran of the Afghanistan conflict.
Yves is a graduate of the Telfer School of Management at the University of Ottawa earning an MBA in 2007.  He is now a lecturer at Simon Fraser University where he teaches in the Terrorism Risk and Security Studies Master's Program.
Areas of Expertise:
Leadership and Team Effectiveness
Strategy
Operational Performance Management
Program Execution
Operational Risk Management.
In his private life Yves is a competitive soaring pilot and has been awarded the Fédération Aéronautique Internationale Diamond Badge for accomplishment in the sport.
In 1997 Yves was named a Member of the Royal Victorian Order, one of Canada's national honours.