COREinternational's associates
Noel Shippey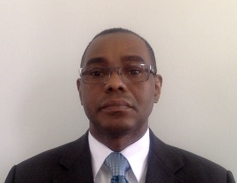 With over 20 years' experience in researching, assessing, managing and reporting on financial, regulatory and organizational risks, Noel brings a pragmatic and solutions oriented approach to addressing risk management, governance and regulatory issues in organizations. Noel's experience spans multiple industries in Canada and the Caribbean including bank regulation, retail, the financial services sector, public accounting and academia – and included key roles with Jamaica's Central Bank and Canadian Tire Corporation. Noel holds the Master of Financial Accountability (Mfac) Graduate Degree from York University, Graduate and Undergraduate Degrees in Accounting from the University of the West Indies and is a fellow of the Institute of Chartered Accountants of Jamaica. He is a member of the Institute of Chartered Accountants of the Caribbean and a member of the Institutes of Internal Auditors and Corporate Directors, Canada.
Areas of expertise
Reconciliation of legal, conceptual and practical issues
Bank regulation and prudential risk management
Enterprise risk management
Auditing
Accounting
Risk and controls assessment
Organizational and corporate governance and SOX
And for fun…Noel enjoys soccer, basketball, track and field athletics and family activities.